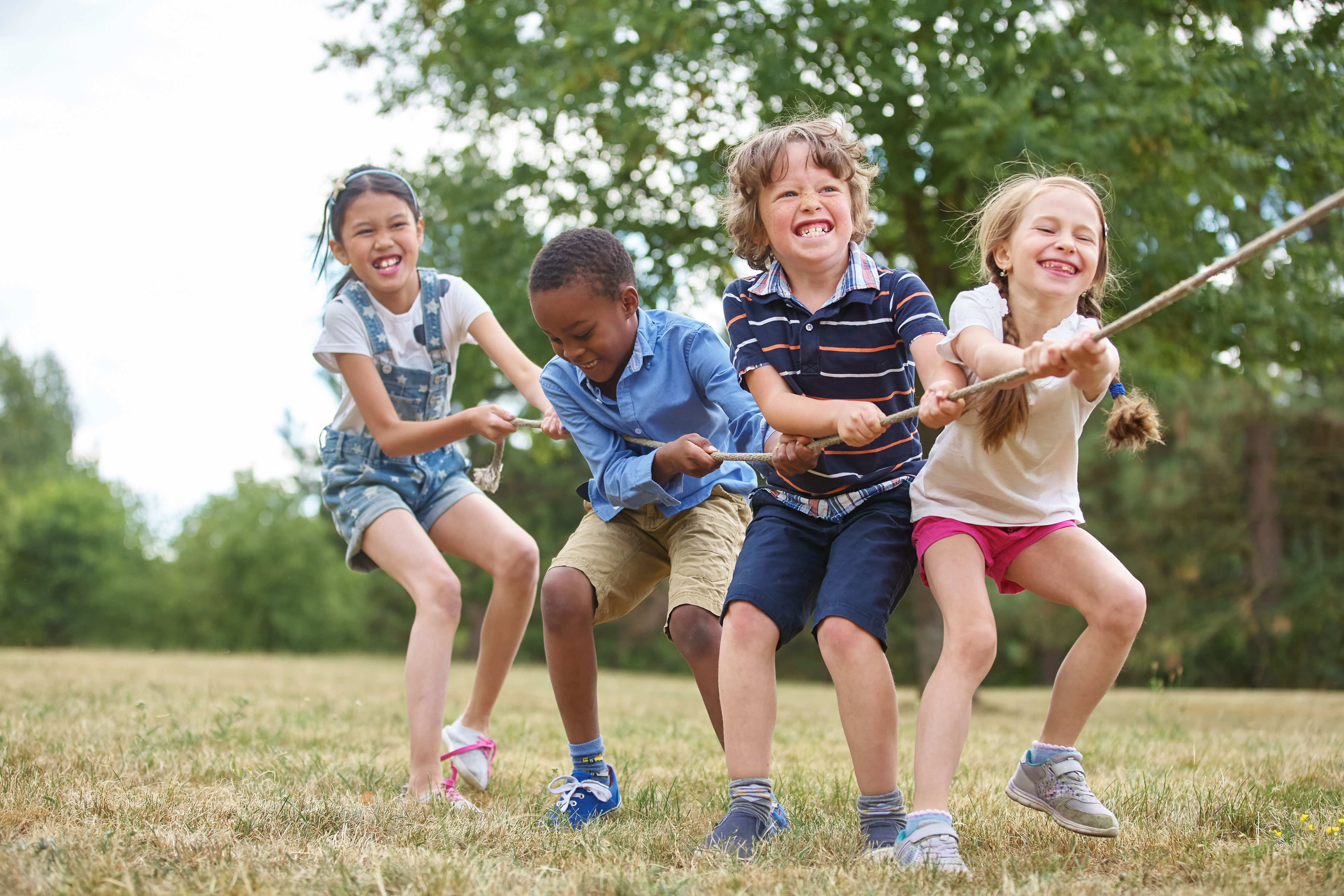 How Does a Child Learn Through Play
How does a child learn through play? During playtime kids interact with objects, environment and fellow children. This is actually the best time for them to make sense of the world, solve problems and get along with others (aside from enjoyment).
That's why play is crucial to the healthy growth and development of children. In addition, playtime is important for:
Building self worth (provide kids with a sense of themselves)
Gaining the ability to concentrate (especially if playtime is so much fun)
Learning the state of things they see around (water is fluid, sand is different)
Developing their muscular strength and flexibility (especially when kids run around and climb)
Learning how to take turns and share toys with other children
Developing creativity (how to solve a problem and come up with interesting solutions)
Strong emphasis on emotional and social skills
Academics still has its role on preparing children for formal schooling. However, equal emphasis is also being placed now on emotional and social skills. According to studies, these skills may even play a greater role in determining a person's success in his or her later years.
That's why learning centres now adopt programmes that emphasise social and emotional skills. In addition, passionate educators provide guidance while allowing kids to still explore the surroundings. This guidance is crucial not only in safety but also in encouragement.
How does a child learn through play
As a result, young children now can have more fun (and hence more time devoted to playing) while building the necessary skills for formal schooling and later years. It's especially the case with a supportive environment wherein kids are encouraged to explore and play.
Moreover, it's also recommended that kids become aware early on about the natural environment and sustainable practices. This is valuable in guiding them to become environment-conscious individuals. A generation of kids who have this trait can truly change the future.
That's why here at Star Academy Kids, we place emphasis on the following:
Emotional development
Social skills
Playtime for learning and enjoyment
Awareness on sustainable practices
We have a team of passionate educators and supportive environment wherein children learn and have fun. Contact us today and book a tour. Witness how our students experience full enjoyment while learning.