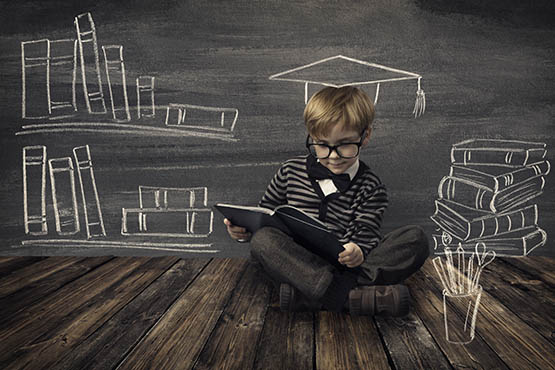 Getting Along vs Getting Smarter: Which is More Important?
Literacy and numeracy are crucial to children's learning and development. These skills allow kids to learn further, prepare for formal schooling and integrate well within a society. Moreover, getting smarter is crucial to competitiveness and getting ahead.
But is that all there is? What about getting along with fellow kids and other people? Is it all about getting ahead?
Importance of social skills
Back then there's a heavy emphasis on academics (literacy and numeracy) because these are essential to prepare people in careers and businesses. But recent scientific researches show that this might not be the optimal way.
For example, the Early Years Learning Framework has an emphasis on play-based learning. This involves more interaction with peers, objects and the environment which results to better learning. This is also a lot more fun than long traditional classroom settings. Children will now be able to learn while still enjoying their time.
Learning the letters and numbers still has its place in child learning and development. But with an emphasis on play-based learning, kids will be able to interact with fellow children as they play and explore together. The foundations of collaboration and communication will also be further built this way.
Also, excellent social skills are crucial to adult success. After all, huge and impactful things only happen due to the collaboration of many people. Proper communication and empathy are important in understanding one another and moving forward together. In fact, some studies suggest that social skills could be more vital to adult success than academic knowledge.
Getting along vs getting smarter
Both are important to preparing kids for formal schooling and later years. We can also think of it as essential to one another. Take away one and the child's full potential will never be reached.
For instance, getting along will make the children's brains to become more active and engaged (thereby improving their intelligence and situational awareness). On the other hand, getting smarter might make getting along much easier because kids will be more confident to interact with other people. That's why it's important that at home and early learning centre your child will learn how to get along and get smarter.
Here at Star Academy Kids Early Learning Centre, we always encourage kids to get along and explore. We provide a warm, friendly and safe environment for children so they can gain a strong sense of Belonging, Being and Becoming. As a result, children will maximise their learning while also having fun as kids. Enquire now and book a tour today if you want to learn more about our program.