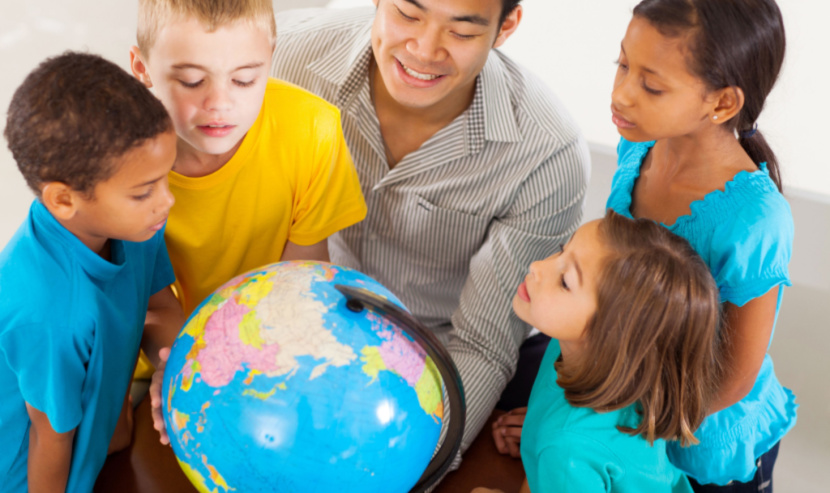 What is the Importance of Multicultural Education for Children?
Multicultural education helps children develop awareness and respect for diverse practices and beliefs. This can help them better get along with other children coming from other backgrounds. This also adds more variety and diversity to a child's learning experience. 
Multicultural programs and child development
As children are busy making sense of the world around them, they're also starting to build their own perception and judgment of others. They're also becoming aware of the prevailing beliefs and practices at home, early learning centre and other environments. 
In their early awareness, it's important for children to be exposed to multicultural programs and experiences. This way, they can form proper perceptions about other children and people coming from other backgrounds. For instance, they can start to realise that other practices and appearances are not necessarily better (only different). This awareness about the differences can make them more sensitive as well as become more appreciative about other people's backgrounds and cultures. 
With that better appreciation, children can become more open and receptive to further learning. In other words, there will be fewer roadblocks when they're trying to incorporate new beliefs and practices into their own. This is an ideal path for learning where beliefs are being continuously challenged. At an early age, children can learn to undo their existing ideas and perceptions and include more helpful or appropriate ones. 
Examples of multicultural programs and activities
To help children develop multicultural awareness and appreciation and better guide them with their learning, here are some example activities: 
Exploring different countries and their flags

 

Learning how to say basic words and phrases in several different languages

 

Cooking delicious and nutritious food coming from different cultures

 

Including toys and facilitating games that have roots in other countries

 
It's about helping children develop better awareness and appreciation of other countries, languages, cuisines, games, ideas and practices. As a result, they become more comfortable with new and foreign concepts (as well as making new friends and playing with children coming from different backgrounds).