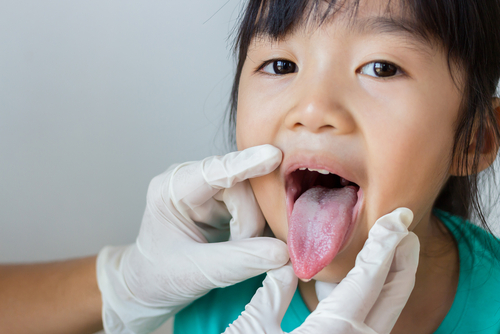 What are the Most Common Children's Health Issues?
It is always incredibly important when you have children to keep up to date with paediatric health issues. By doing so you ensure you're prepared for when the worst occurs and your child gets sick. We too, at Star Academy Kids, stay relevant with children's health issues for the peace of mind of our parents. All of our staff are trained in first aid and understand the chain of operations whenever one of our students gets sick.
No matter how physically active young people are, health problems are not uncommon at an early age. Proximity to other children breeds contagions which can result in health conditions at any time.
Your child's health should be your number one priority. We have compiled the following list of the most common children's health issues to keep you aware about what goes round and how to look after your children when they're sick.
A Sore Throat
Sore throats in children are common and are usually painful. In the majority of cases, a sore throat is simply a by-product of a mild virus and isn't cause for any concern. Antibiotics are not needed and the child will usually recover in seven to ten days. The only exception is a disease called strep throat which will require medical examination.
Ear Pain
Ear pain can stem from an ear infection and is incredibly common in preschool-aged children. Other causes of ear pain can be increased pressure on the ear drum, resulting from a cold, teeth pain radiating up the jaw or something else. An ear exam by a doctor is the best way to know what the cause of your child's ear pain is. A paediatrician will be able to provide a solution (usually antibiotics) following a consultation.
Urinary Tract Infection
Bladder infections, most commonly referred to as urinary tract infections stem from the built up of bacteria in the urinary tract. A UTI will require a urine analysis from a doctor before a treatment is prescribed. Symptoms may include: pain while urinating, infrequent or too frequent urination, bedwetting or abdominal pain.
Bronchitis
Bronchitis is the term used to describe an infection of the bronchial tract, or airway. The bronchial airway is the main, central passage of oxygen between the mouth and lungs. Often, bronchitis is as simple as a common chest cold and doesn't require antibiotics. Simply cold and flu medication should be sufficient to control the problem.
Bronchiolitis
Bronchiolitis is especially common during the cold and flu season. It is characterised by wheezing when breathing. The condition is almost always caused by a virus, this means it does not require antibiotics.
The treatment options for bronchiolitis are centred upon making the child as comfortable as possible, with monitoring for further development of bronchial symptoms. Asthma medication is not recommended as a treatment option for bronchiolitis.
A Cough
Coughs are usually caused by viruses and do not often require antibiotics. Cough medicine is not recommended for children 4 years of age and younger, or for children 4 to 6 years of age unless advised by your doctor. Studies have consistently shown that cough medicines do not work in the 4-years-and-younger age group and have the potential for serious side effects. Cough medicines with narcotics—such as codeine—should not be used in children.
A Common Cold
The common cold can be very benign or very deadly. A cold will start in the upper respiratory tract and can spread to the sinuses, ears, eyes, nose and mouth. Kids can catch a cold 6 to 8 times per year and symptoms may last for seven to ten days.
The common cold can be unpleasant, but rarely requires antibiotics. The only exception is when a sinus infection becomes present and a doctor recommends stronger medication to help tackle the problem. This will be done following an examination.
If Symptoms Change
Occasionally, mild infections such as a bronchial infection or a common cold can develop into more serious infections.
Call your pediatrician if your child's symptoms begin to change, become worse, do not go away after a few days or if new symptoms begin to develop. If your child's illness has worsened, or if he or she develops complications, your pediatrician may recommend a new treatment.
Contact Star Kids Academy Today
At Star Kids Academy, all of our staff are trained to handle a medical situation whenever it arises. We have access to first aid kits on site and are certified to give children over the counter medication and other health care as needed. If a medical emergency manifests, we always call 000 and the parents of the child who is suffering immediately.
If your child is sick with a chronic disease, please do not bring them to preschool and instead take them to the nearest children's hospital. If you want to ask any questions about our health services or medical policy, please call (02) 9591 7575 to talk to our friendly team.