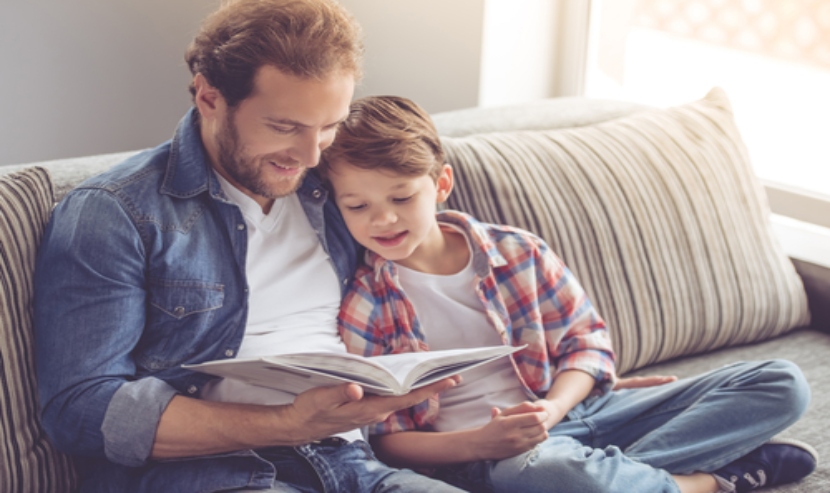 How to Make Learning at Home More Fun
Learning and having fun don't just happen at the early learning centre. It also happens at home where children still spend most of their time. As a result, it's good to make learning at home more fun and productive to help children with their healthy and rapid development.
How to make learning at home more fun
To make that happen, the emphasis should be on play-based learning (just like the approach of modern early learning centres). This approach is effective and more fun because it engages the children's senses and arouses their curiosity. They actively engage with the people, places and objects around them. Although learning at home restricts interaction with fellow children, as parents we can still do our part in their need for interaction.
For example, listening to stories is also a form of play. We can tell our children fun stories as a way of helping them develop their language and communication skills. Family-friendly music also helps because this will help hone their pattern recognition skills. With fun family-friendly music, children will also feel the urge to dance as a way of expressing their emotions and creativity. We can do these activities with our children anytime (and without the need for new toys and equipment).
Another form of play is interacting with toys and other objects. This helps toddlers in developing their creativity and motor skills. For instance, when children use pieces of paper, fabric, or even sand and leaves, they're able to creatively express themselves and put those pieces together to make something new. They'll explore different combinations and proudly show them to us parents.
For such activities, the NSW Government website recommended online resources such as the Stories Podcast, Busy Toddler and Funbrain Jr Stories. For more information and recommendations, you can visit the NSW Government's website – Education. The recommendations are safe and age-appropriate (for Babies, Toddlers and Preschoolers).
The goal is to keep our children curious and active. It's also important that the activities have variety so as to continuously stimulate their minds. This way, their brains will be busy every day on absorbing, processing and consolidating new lessons and experiences during their period of rapid physical and cognitive development.